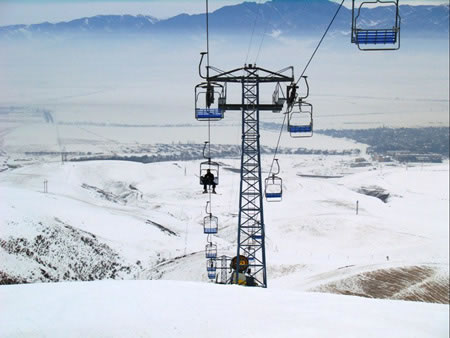 Orlovka is the next amazing ski resort, which is situated just about ninety km from Bishkek city. It has the biggest varieties of routes for both beginners and advanced level skiers.
The height of the mountain slopes can vary for any taste. Some sources say that there are nine varieties of slopes for the visitors to chose. Talking about the highest point, it can reach up to 2900 meters.
There are all necessary items and equipments, including ski lifts, rentals and so on. The resort itself has been existing since the former Soviet Union. At that period of time, the ski base served as an official skiing school and by the time there have been so many renovations to it and at the moment,it is one of the most favorite ski resorts of Kyrgyz people.